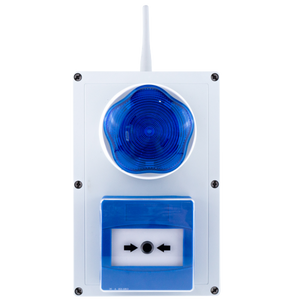 ALERTEX LOCKDOWN Wireless Critical Alert System
Luminite Electronics
Regular price $0.00 USD Reduced
*** Coming to Canada/US in 2023 ***

ALERTEX LOCKDOWN is a battery-powered, wireless critical alert system, designed to to provide a clear warning to an event requiring action.
ALERTEX LOCKDOWN is a very simple system built around call points and sounder/beacons which when activated will send an alert across a site. Call Points with sounders and beacons can be rapidly deployed without cabling or conduit to provide a robust critical alert and warning system. Units are battery-powered and have a long and robust transmission range of 1 km between them.
ALERTEX LOCKDOWN can be used in schools, universities and places of worship as a lock down system or on construction sites as a rapid portable warning system to an alert event requiring evacuation.  
ALERTEX LOCKDOWN units are visually and audibly distinct from fire alert units to minimise disruption and confusion.

When one ALERTEX LOCKDOWN unit is activated it will trigger all units in range to sound an audible lockdown alert or message with a flashing blue beacon.