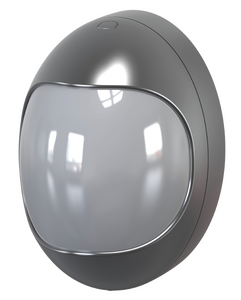 GENESIS 2 Hardwired Outdoor Covert PIR Detector
Luminite Electronics
Regular price $0.00 USD Reduced
GENESIS 2 is a covert PIR detector which uses advanced black mirror optics and quad element pyro sensors for highly responsive, accurate detection with excellent false alarm immunity.
The modern and covert design of GENESIS 2 disguises its true purpose as a PIR detector. It is IP66 weather-rated with two options for cable entry and is EN50131-1 Grade 2 compliant.
GENESIS 2 Hardwired (LG2HW) is powered from an external power supply and has a variable input voltage range from 12 volts to 24 volts AC or DC. There are two optically isolated relay contacts that provide alarm and tamper.