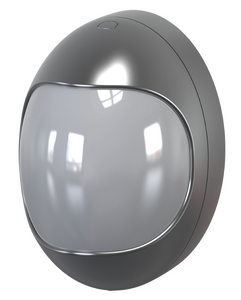 GENESIS 2 Wireless Outdoor Covert PIR Detector
Luminite Electronics
Regular price $0.00 USD Reduced
GENESIS 2 is a covert PIR detector which uses advanced black mirror optics and quad element pyro sensors for highly responsive, accurate detection with excellent false alarm immunity.
The modern and covert design of GENESIS 2 disguises its true purpose as a PIR detector. It is IP66 weather-rated with two options for cable entry and is EN50131-1 Grade 2 compliant.
Genesis 2 Wireless (LG2WP) is completely wire-free with a robust wireless transmission range of up to 1km. A battery life of up to two years is achieved by using advanced power saving technology which does not hinder performance, even when the batteries are running down.